James D. Weiss, M.D.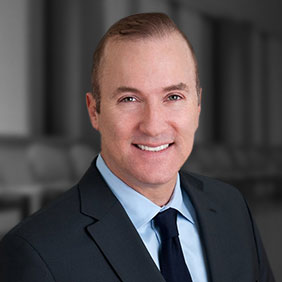 He is board-certified in Physical Medicine and Rehabilitation. He received his medical degree from Chicago Medical School and completed his physical medicine and rehabilitation residency at New York University Medical Center's Rusk Institute of Rehabilitation Medicine considered in the top 10 hospitals in the U.S., where he was honored with chief resident appointment. He served as a Clinical Assistant Professor in the Department of Physical Medicine, teaching residents at both Mt. Sinai and Baylor College of Medicine and hosted several radio and television shows promoting health and wellness.
Dr. Weiss has over 30 years experience diagnosing and treating spinal and musculoskeletal disorders and working with patients to determine the best possible options for care and is one of the most experienced specialist in his field. His non-surgical approach includes physical therapy, nutritional management, pain procedures such as epidural steroid injections and facet injections, and FDA approved medication and procedures. He also performs advanced diagnostics such as lumbar discograms and EMGs and ultrasound-guided and fluoroscopically-guided procedures. He has a special interest in a holistic approach to the treatment and management of spinal and musculoskeletal disorders. He treats spinal, arthritic and neurodegenerative disorders in Houston where he applies advanced regenerative procedures to help patients live their best lives. He blends functional medicine with ancient practices such as meditation and yoga exercises to give his patient's a truly natural approach.